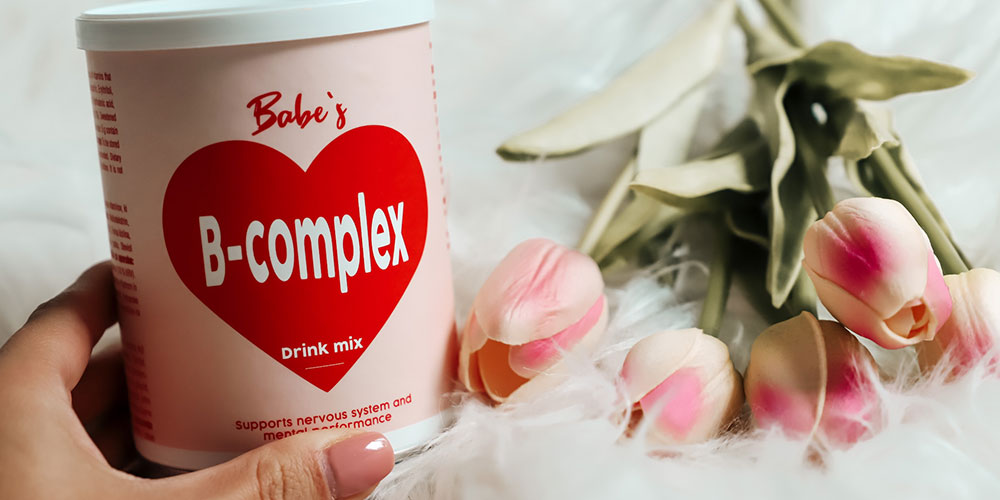 How do you notice a lack of B vitamins?
Difficulty concentrating in stressful situations
Burnout and fatigue
Frequent colds or headaches
Low blood iron levels
Since our body cannot produce B-complex vitamins on its own, it is crucial that we ensure a sufficient intake of these key vitamins through proper nutrition or the addition of dietary supplements.
Babe's B Complex – Protect the nervous system, limit the negative effects of stress, and have a lot of energy!