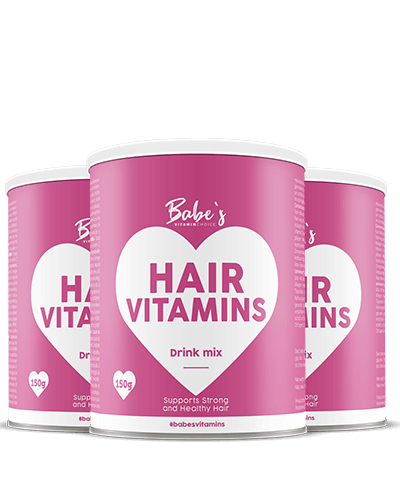 Babe's Hair Vitamins 1+2
Dietary supplement
Revolutionary formula with biotin, collagen, and beauty mineral
Longer, thicker and stronger hair
It nourishes the hair with all the important vitamins and minerals
It takes care of the hair health and accelerates hair growth
Less split ends and hair loss
It does not contain sugar
Proven performance
Net 450 g | for 90 days
14-day refund policy

Free delivery for orders over 50£

Delivery within 1-2 working days WHY DOES IT WORK?
BIOTIN
Also known as vitamin B7, it is often called the "beauty vitamin" as it helps maintain healthy hair.
HYDROLYZED COLLAGEN
After we turn 25, the production of one's own collagen begins to decline, which is noticed with the first appearance of wrinkles. Collagen is a protein found in our skin, hair, and nails.
VITAMIN C
Vitamin C acts as an antioxidant and thus protects cells from oxidative stress. In addition, it contributes to the normal synthesis of collagen.
MSM
Organic sulfur considered a beauty mineral.
Maya
I ordered a second batch! Hair falls out less, grows faster, is softer .... And it is also great for nails.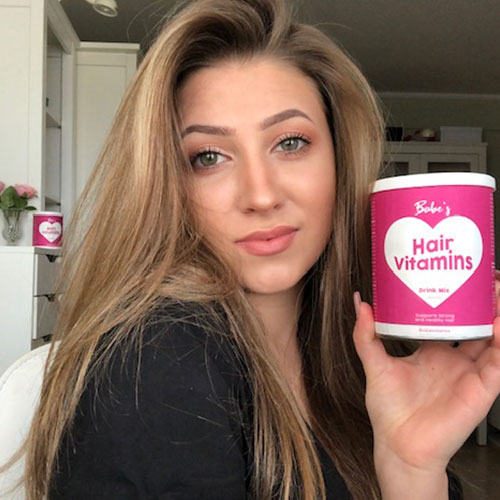 Carla
Great product! I can already see the results after a good month, the hair is stronger and grows faster. And it tastes good.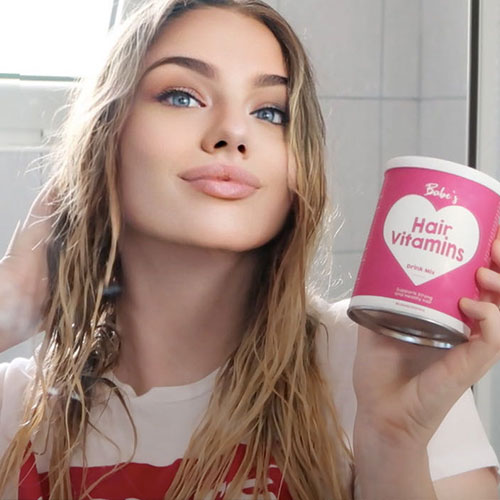 Emma
Very happy. There is a huge difference. With the help of these vitamins, my hair actually grew 3 cm a month! Awesome!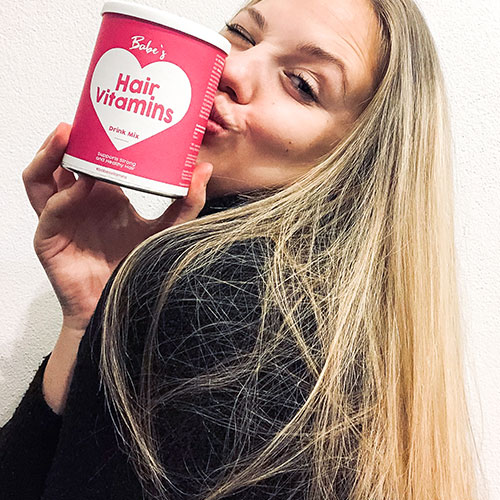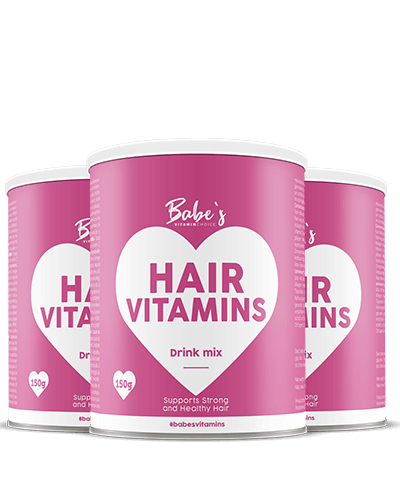 Babe's Hair Vitamins 1+2
A delicious drink that will nourish your hair with all the necessary vitamins and minerals

Longer, thicker and stronger hair

It takes care of the health of hair and accelerates hair growth

5g contains 450 ug of Biotin (900% NRV)

Hair becomes stronger, thicker and shiny

Delicious sugar-free drink

Proven to work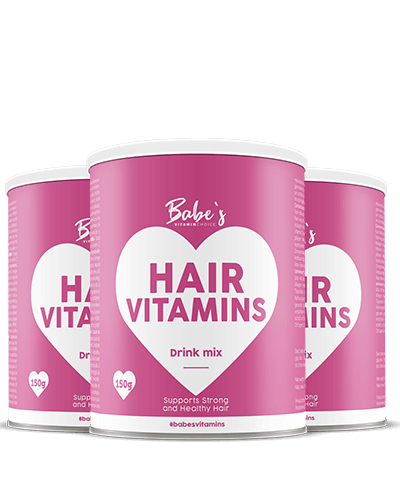 Babe's Hair Vitamins 1+2
Revolutionary formula with biotin, collagen, and beauty mineral
Longer, thicker and stronger hair
It nourishes the hair with all the important vitamins and minerals
It takes care of the hair health and accelerates hair growth
Less split ends and hair loss
It does not contain sugar
Proven performance
100% purchase protection with the option of returning the product - no questions asked. USAGE INSTRUCTIONS

Ingredients

CUSTOMER REVIEWS (

0

)
USAGE INSTRUCTIONS

Once a day, pour yourself a glass of water, put in one scoop (5 g) of Hair Vitamins, and mix with a spoon.

Voila! An orange flavoured drink will be made in front of you, playing with your taste buds.

Warnings

We recommend taking a dietary supplement as part of a varied and balanced diet and a healthy lifestyle. The recommended daily amount or dose should not be exceeded. A dietary supplement is not a substitute for a balanced and varied diet. Keep out of reach of children!

Ingredients

Hair Vitamins – a dietary supplement with sweeteners.

Maltodextrin, erythritol sweetener, collagen, MSM, natural orange aroma, stabilizer: cellulose powder, vitamin C (ascorbic acid), natural beetroot dye, biotin, sweetener steviol glycoside.

CUSTOMER REVIEWS (

0

)
Only 44,07£ left till FREE DELIVERY
Special offer only here!
Add to your order and save!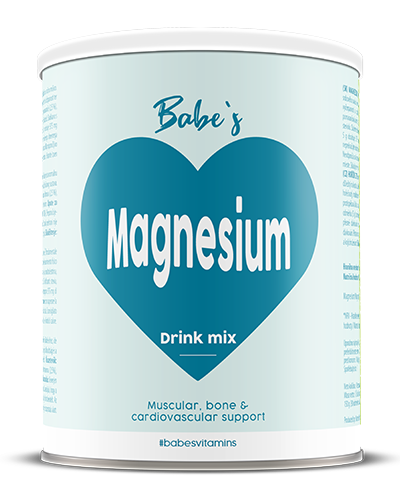 Babe's Magnesium
A delicious drink with magnesium citrate for optimal absorption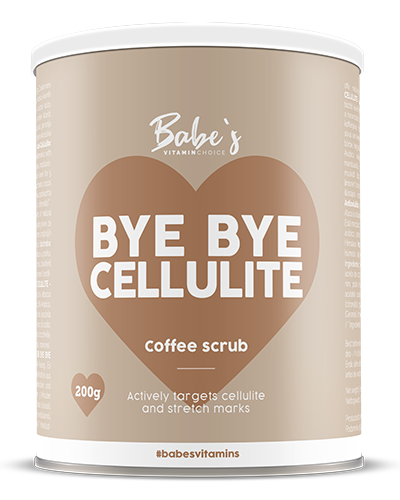 Bye Bye Cellulite
An effective scrub for beautiful legs without cellulite!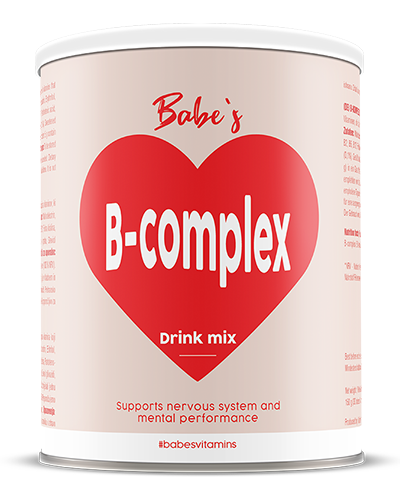 Babe's B-Complex
Activate your health with the Babe's B-complex