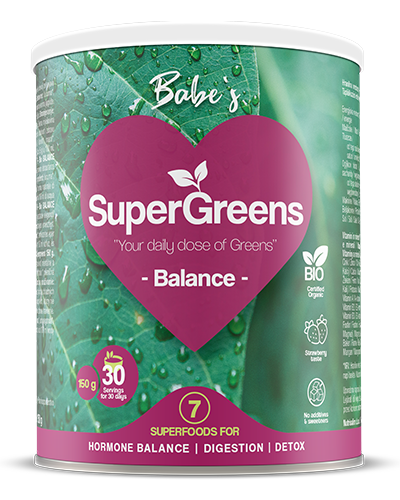 Babe's SuperGreens BALANCE
A blend of superfoods for anyone who doesn't eat enough fruits and vegetables and wants balance in their body
It has an adaptogenic and anti-stress effect
Promotes healthy digestion
An easy way to get important vitamins, minerals, and amino acids!
7 organically grown superfoods
No additives, fillers, or sugar
Actually tastes nice
Lasts a full month
Net 150 g | for 30 days
14-day refund policy

Free delivery for orders over 50£

Delivery within 1-2 working days BLEND OF 7 EFFECTIVE SUPERFOODS
MACA
Maca has been valued by Peruvian Indians for centuries because of its underground root part, which is rightly called the "miracle root". It has a positive effect on endurance, vitality, mental performance and has a beneficial effect on fertility.
ASHWAGANDA
Ashwagandha has been highly valued in Ayurvedic medicine for centuries for its remarkable effect on our mood. It has adaptogenic properties, which means that it helps the body in its defensive response to stress and has the ability to restore balance in the body.
WHEATGRASS
Wheatgrass is a natural source of micronutrients such as vitamin C, vitamin A, zinc, calcium, and iron. Vitamin C helps the body maintain a healthy immune system, iron contributes to the normal formation of red blood cells and hemoglobin, and zinc contributes to normal cognitive functions and normal acid-base balance.
BARLEY GRASS
This green superfood is a source of important vitamins such as folic acid, vitamin A and vitamin C.
CHLORELLA
Chlorella algae is named after the huge amount of chlorophyll, as it contains more per gram than any other plant. It helps maintain the normal functioning of the large intestine, soothes irritation of the intestinal wall, increases the growth of beneficial intestinal microflora, and eliminates toxic and unhealthy compounds from the body.
Sophia
Great product, it helped me with my skin problems and I also feel much better. Thanks Babe's!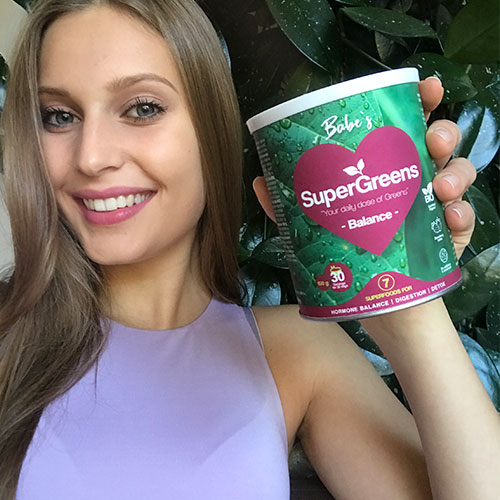 Sidney
I've been drinking Balance for 2 weeks and I'm already feeling better, I'll order more.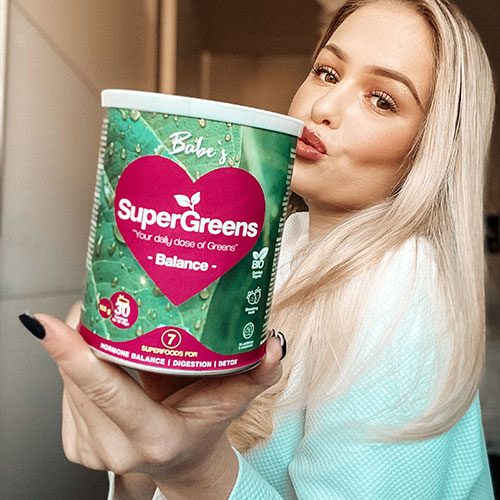 Yutra
Great product, I have the whole line of super greens and I'm thrilled!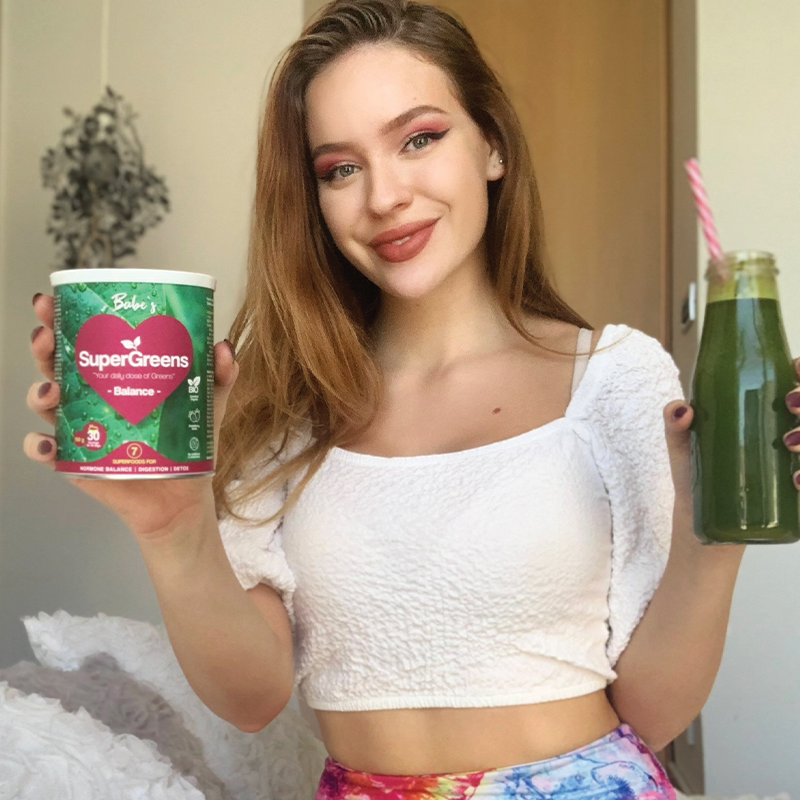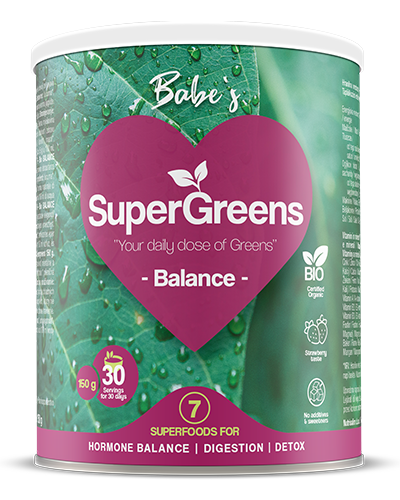 Babe's SuperGreens BALANCE
A blend of superfoods for anyone who doesn't eat enough vegetables!

Nourishes the body with important nutrients

Helps with the effects of stress on the body

Promotes natural balance

Supports healthy digestion

Promotes body cleansing

Helps improve immune resistance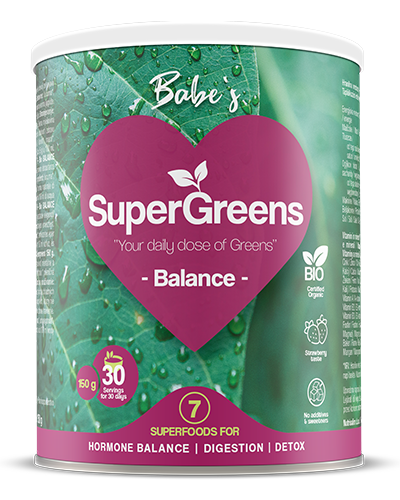 Babe's SuperGreens BALANCE
A blend of superfoods for anyone who doesn't eat enough fruits and vegetables and wants balance in their body
It has an adaptogenic and anti-stress effect
Promotes healthy digestion
An easy way to get important vitamins, minerals, and amino acids!
7 organically grown superfoods
No additives, fillers, or sugar
Actually tastes nice
Lasts a full month
/*= ("Ocena", "naturesfinest"); */?> /*= $p_rating; */?>
100% purchase protection with the option of returning the product - no questions asked. USAGE INSTRUCTIONS
Ingredients
Nutritional Values
CUSTOMER REVIEWS (

6

)
USAGE INSTRUCTIONS

Mix 1 teaspoon (5 g) of powder in 100 mL of water once a day and mix well.

The product is not a substitute for a balanced and varied diet. The recommended daily intake should not be exceeded.

Storage: Store in a dry and cool place.

Ingredients

Babe's SuperGreens BALANCE

Lucuma *, hemp protein *, barley grass *, wheat grass *, chlorella *, maca *, ashwagandha *, natural strawberry aroma. * organic.

Nutritional Values

| | |
| --- | --- |
| Energy | 481 kcal / 2012 kJ |
| Fat | 3,6 g |
| from which saturated | 0,4 g |
| Carbohydrates | 44 g |
| from which sugars | 8,2 g |
| Fibre | 12 g |
| Protein | 24 g |
| Salt | 0,05 g |
| Zinc | 3 mg (31 % PDV*) |
| Calcium | 184 mg (23 % PDV*) |
| Iron | 24 mg (171 % PDV*) |
| Potassium | 584 mg (29 % PDV*) |
| Vitamin A | 390 μg (49 % PDV*) |
| Vitamin C | 0,147 mg (0,1 % PDV*) |
| Vitamin B1 | 0,1 mg (9 % PDV*) |
| Vitamin B2 | 0,02 mg (1,4 % PDV*) |
| Vitamin B3 | 8 mg (50 % PDV*) |
| Vitamin B6 | 0,2 mg (15 % PDV*) |
| Phosphorus | 366 mg (52 % PDV*) |
| Magnesium | 160 mg (42 % PDV*) |
| Copper | 0,74 mg (74 % PDV*) |
| Manganese | 2,4 mg (120 % PDV*) |

*RDI – Recommended daily intake

CUSTOMER REVIEWS (

6

)

I had skin problems and the product helped me. I don't have that many pimples anymore and I feel so much better

Supergreens balance is great! It helped me with digestion and fatigue. I'm ordering another box next month.

At first I was skeptical but the products really work, I recommend !! : D

The product is great, but it still tastes good.

After one month, my digestion has improved and so did the skin on my face. I feel a lot lighter. I am very happy.

In the morning I make myself a banana smoothie and add this product. Feeling better
Only 44,07£ left till FREE DELIVERY
Special offer only here!
Add to your order and save!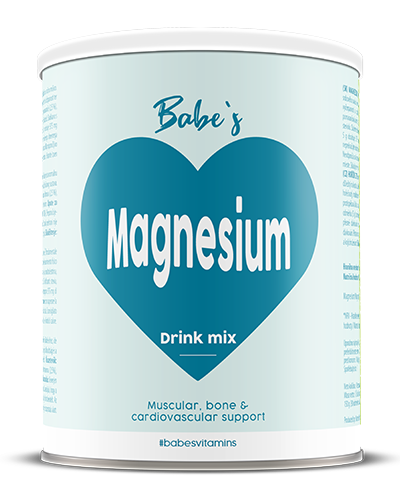 Babe's Magnesium
A delicious drink with magnesium citrate for optimal absorption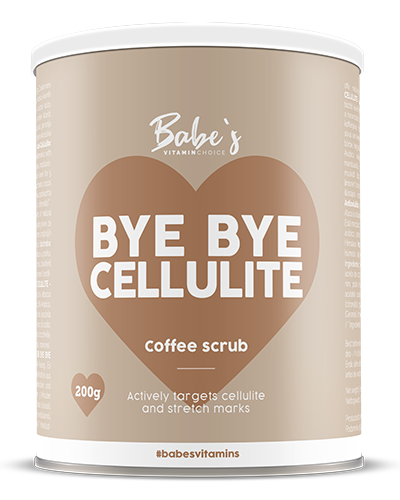 Bye Bye Cellulite
An effective scrub for beautiful legs without cellulite!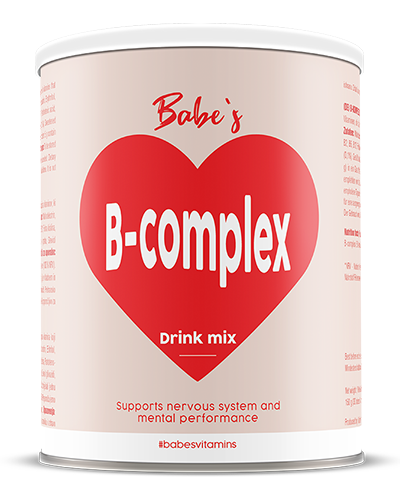 Babe's B-Complex
Activate your health with the Babe's B-complex